About Christian Science and the Corvallis church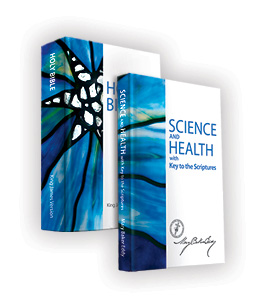 Christian Science is about Christian discipleship, endeavoring to follow both Jesus' teachings as well as his example in healing.  He said, "If any man serve me, let him follow me" (John 12:26).  The textbooks for the study and practice of Christian Science are the Bible and Science and Health with Key to the Scriptures by Mary Baker Eddy.
All are free to choose whatever they consider the best care for a problem.  However, Christian Scientists generally choose to rely solely on God through prayer as the first and only resort because Christian Science healing always includes spiritual growth, learning to be a better Christian, and a priceless sense of God's unconditional love.
Professional Christian Science practitioners and Christian Science nurses are available for help at any time.  Thousands of verified healings of physical, emotional, financial, and relationship issues have been recorded in church magazines for almost 150 years.  Examples are available in the media section on this site.  For a thorough explanation of Christian Science, go to this link on The Mother Church website: http://christianscience.com/what-is-christian-science
About Mary Baker Eddy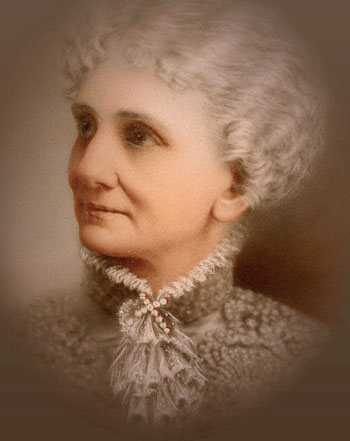 Mary Baker Eddy was a deeply religious nineteenth century woman who spent the first half of her life exploring every alternative medicine of her day in the effort to be well herself and help others.
In 1866, following a life-threatening injury, Eddy opened her Bible in deep prayer to God and was healed while reading one of Jesus' accounts of healing.  The healing system she was looking for was in the spiritual laws Jesus practiced, based on the understanding of an all-good and all-powerful God as revealed in the first chapter of Genesis.  She named her discovery Christian Science and spent the next forty-five years studying the Bible, healing others, writing and teaching others to heal, and founding the world-wide Church of Christ, Scientist.
For a thorough look at the life and accomplishments of this remarkable woman, go to this link on The Mother Church website: http://christianscience.com/what-is-christian-science/mary-baker-eddy-discoverer-founder-author
About the church in Corvallis

The Corvallis Christian Science church began in 1903, when Mrs. Nellie Pratt, Miss Bessie Thorpe, and Mrs. William Ewing began meeting at Mrs. Pratt's home in Corvallis on a regular basis. They were soon joined by several families, as well as a number of students from Oregon Agricultural College. In 1909, the group rented Room 11 in the First National Bank building, located at Second and Madison Streets. They held services there and were officially chartered as a Christian Science Society in September 1911. Corvallis' first Christian Science lecture was held April 9, 1914 at the Crystal Theater on Second Street. A teacher and practitioner of Christian Science, Willis F. Gross of Boston, gave the talk. It was reported the next day in the Gazette­-Times to be a "most lucid presentation" given with "great earnestness and seriousness of purpose."
The Society became an official Branch Church in May 1919. In 1925 two lots were purchased at the corner of 16th and Van Buren Streets with the goal to build a church on that site. In 1936 the church edifice was built and it was officially dedicated June 27, 1943, which meant it was debt­-free. The building was designed to resemble early meeting houses in the Willamette Valley. Over the years remodeling projects have taken place, the most recent one in 2014.
In 2011 the membership celebrated the 100th Anniversary of First Church of Christ, Scientist, Corvallis, with "100 Acts of Kindness."  Anonymous cards were posted on the wall in the foyer telling of kind deeds and good works done for the community and among members and attendees.  Currently the membership has a special commitment to supporting the spiritual growth of young people.  In conjunction with the Albany church, members bring Christian Science Bible Study to Oak Creek Youth Correctional Facility each week.  The church also sponsors camperships for Sunday School students from Oregon and beyond to Christian Science summer camps, and pays the costs for high school and college students to attend Christian Science youth summits.
Recently a beautiful notebook was put together with a printout of every published healing by members of the Corvallis church for the last one hundred-plus years.  All are invited to peruse and read from this beautiful record of Christian healing in this community!