468 SW Madison Avenue (at 5th street)
P.O. Box 757
Corvallis, OR  97339
541.753.5840
Regular hours:
Monday-Friday, 10:00 a.m.-2:00 p.m.
Saturdays 10:00 a.m.-1:00 p.m.
Summer & Fall 2020:
Hours may vary at this unusual time.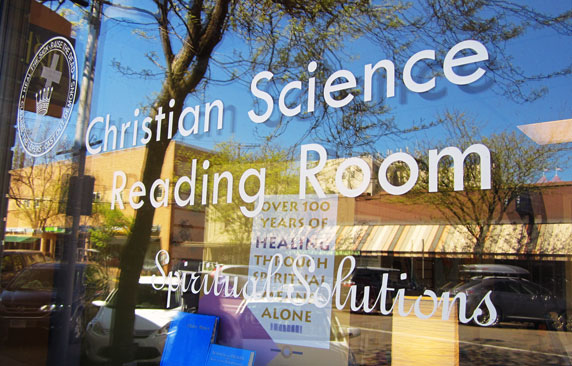 Mary Baker Eddy has a provision for Christian Science Reading Rooms to be conveniently located in every community where there is a Christian Science church.  Ours is located right in downtown Corvallis, catty-corner to City Hall.  You may have seen our sign and wondered what was inside.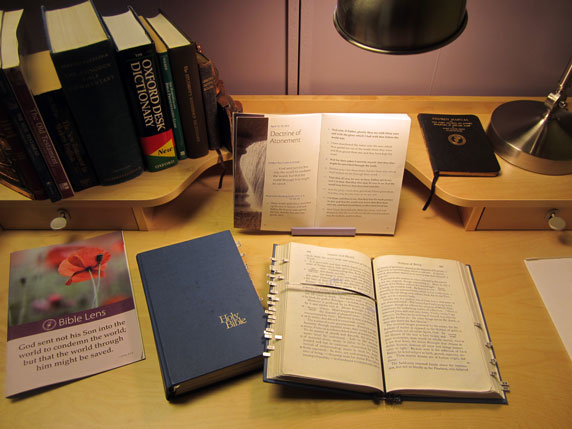 The Reading Room is a resource to bring healing to the individual and the world.  Open for people of all faiths or no faith, as well as students of Christian Science, you can think of it as a shelter from the world, a refuge from whatever might be troubling you, or a calm oasis where your spiritual sense can be renewed or awakened– a place to get quiet and listen for God's direction.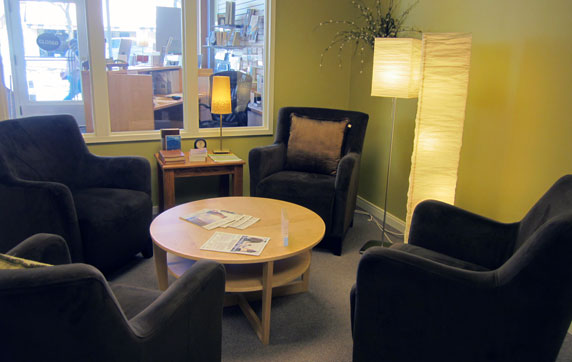 We're also delighted to answer your questions, so feel free to stop by if you have some!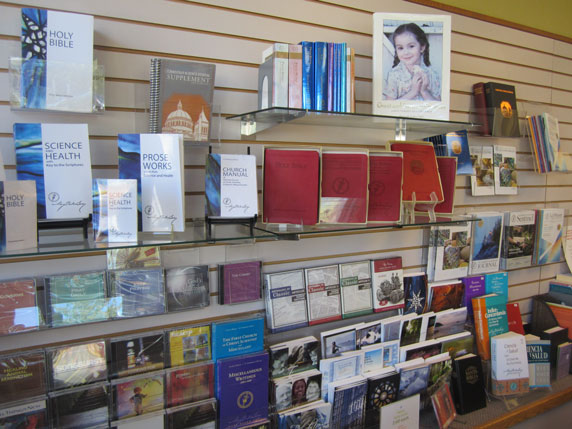 The following items are available for you to purchase, borrow to take home, or read in the Reading Room:
The Bible and Science and Health with Key to the Scriptures by Mary Baker Eddy, the books to read to find out for yourself what Christian Science teaches.
Bible reference books
All other writings by Mary Baker Eddy
Biographies of Mary Baker Eddy
Bible stories for children
Music and inspirational CDs
Christian Science publications:
The Christian Science Sentinel (weekly)
The Christian Science Journal (monthly)
The Christian Science Herald in Spanish (monthly)
The Christian Science Monitor, an award-winning publication (weekly, as well as daily editions online)
The Christian Science Quarterly Bible Lessons, in various formats
Gift certificates
We also have online access to christianscience.com, csmonitor.com, and jsh-online which you can use to further your study and research while visiting the Reading Room.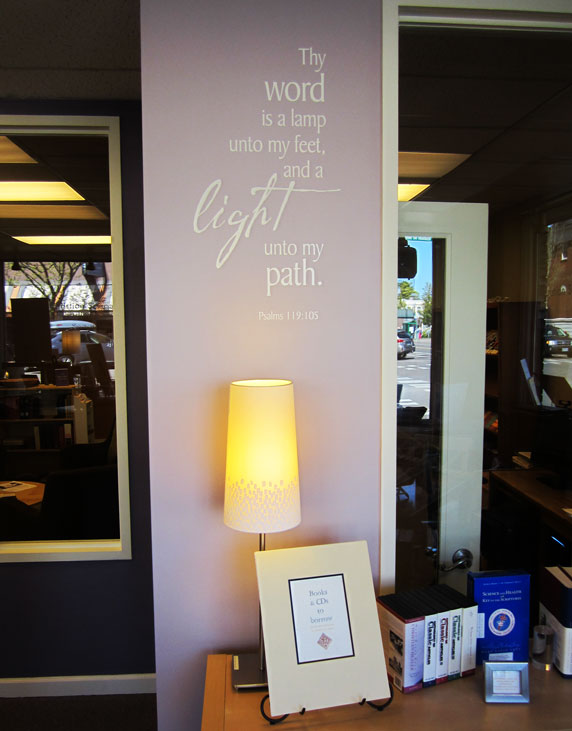 This isn't your Grandmother's Reading Room!  While the concepts of Christian Science are ageless, the means of presentation are 21st Century.  Come on in and find out for yourself.